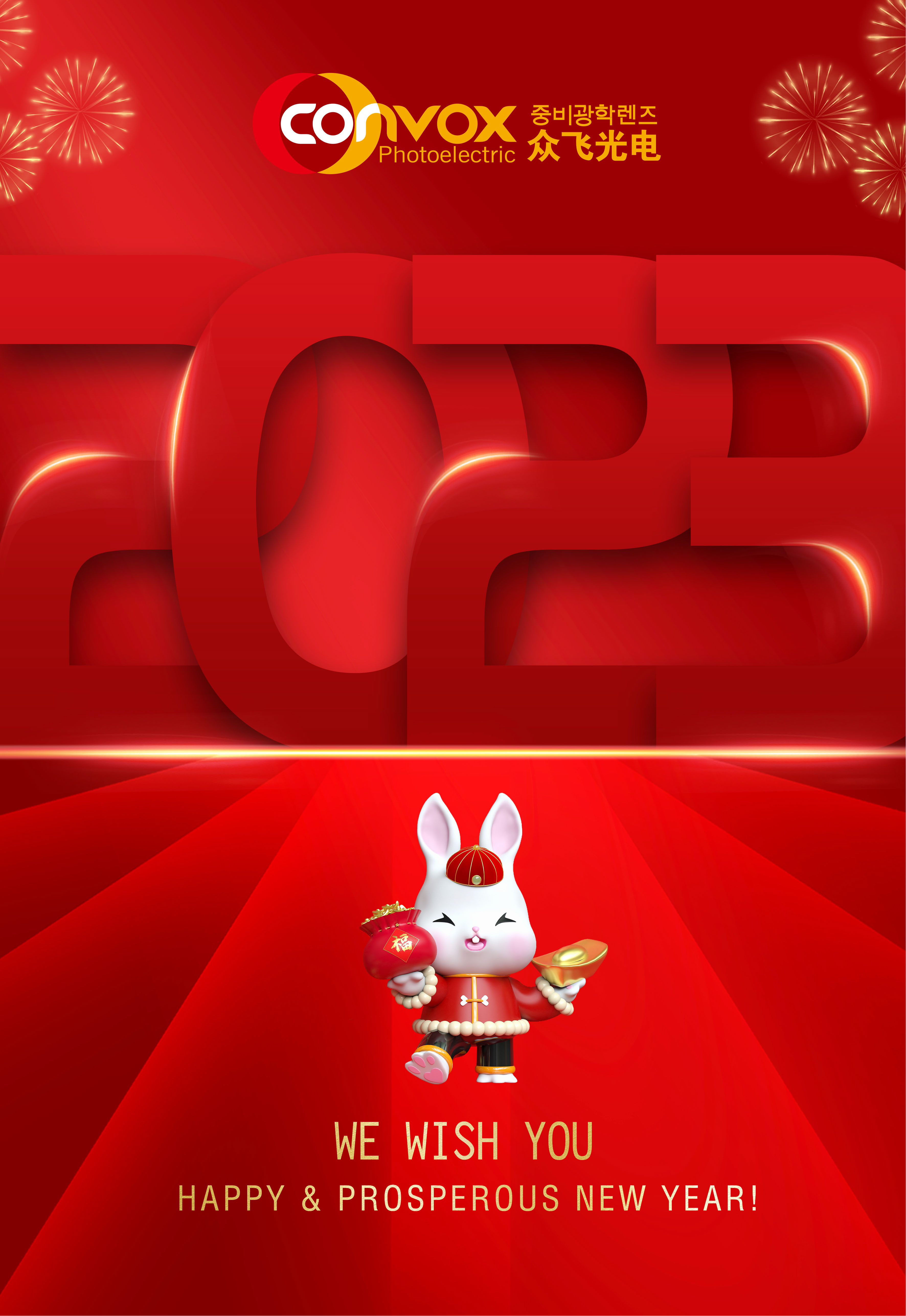 Welcome the Spring Festival and celebrate the New Year.
The Spring Festival in 2023 is coming soon.
Thank you for your strong support and trust in the CONVOX optical in the past year.
As the Spring Festival approaches, all the staff of the Group would like towish everyone a happy New Year!
The wealth is abundant, thefamily is happy, and the Year of the Rabbit is auspicious!
The company's 2023 Spring Festival holiday arrangement is as follows:Holiday time: 18 JAN to 28 JAN, 2023 Sorry for the inconvenience caused to you! Our company will as always, fully support the development of your company withhigh-quality services!
---
Post time: Jan-07-2023