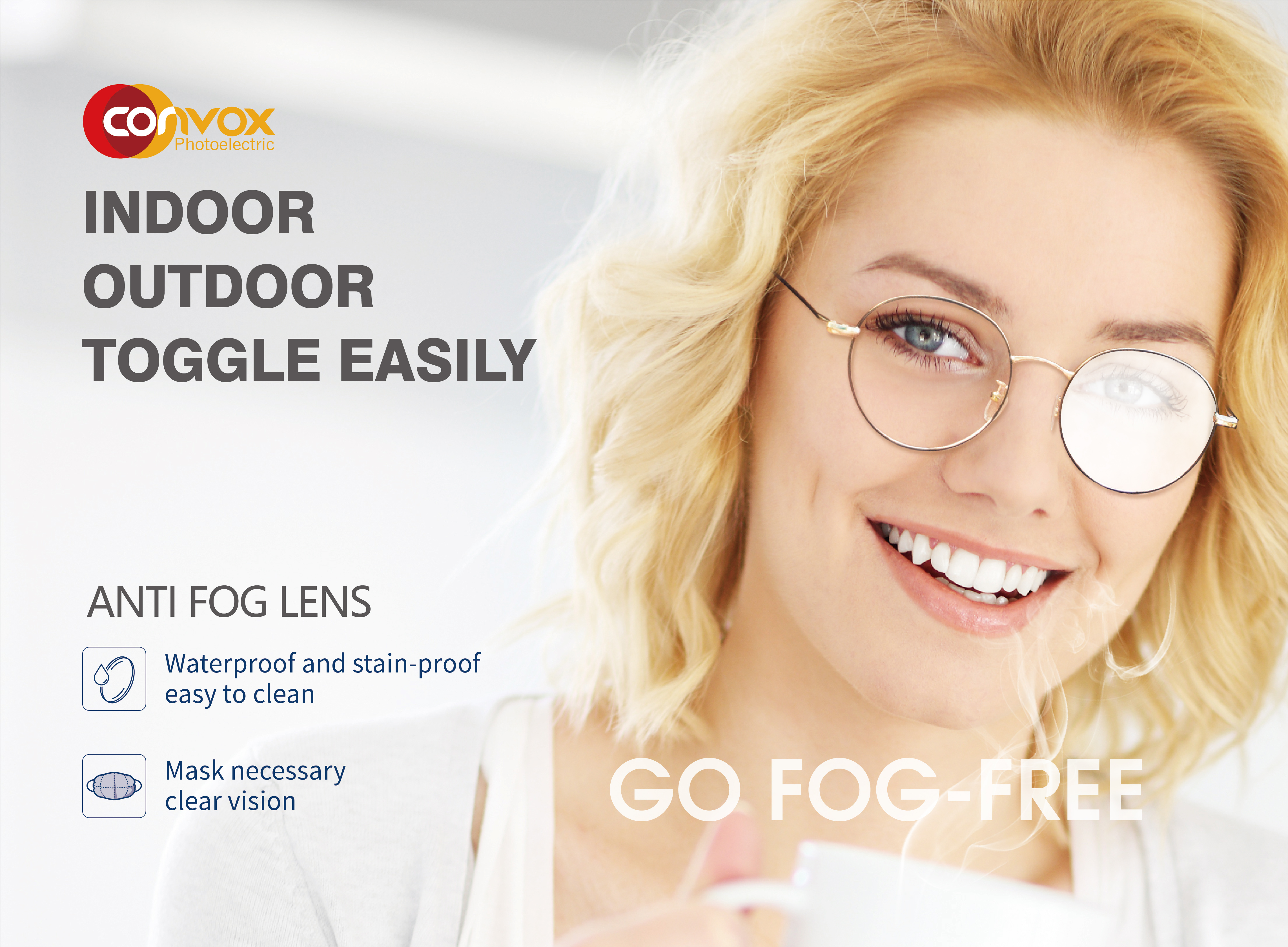 Every winter, people who wear glasses have an unspeakable distress. Environmental changes, drinking hot tea, cooking food, outdoor activities, daily work, etc. usually encounter temperature changes and produce fog, and suffer from the inconvenience caused by fog, embarrassing and even dangerous. At this time, anti-fog lenses can play a great role.
In addition to the remarkable anti-fog effect of the CONVOX anti-fog lens, it also has an anti-blue light effect. By adding the dual measures of anti-blue light factor and anti-blue light coating, it reduces the absorption and reflection of harmful blue light that can cause eye discomfort, while retaining the beneficial blue light that is conducive to regulating biological rhythms, which meets the new national standard for anti-blue light.
NEW NANO-LEVEL COATING PROCESSBLOCK YOUR SIGHT
The new nano-level coating process, including hardening layer, multi-layer anti-reflection film and anti-fog film layer, anti-static, easy to clean, hard and durable. Especially suitable for people who are troubled by fog.
---
Post time: Nov-26-2022